Minimalist composer Steve Reich's Piano Phase performed on two Nintendo Game Boy Micros.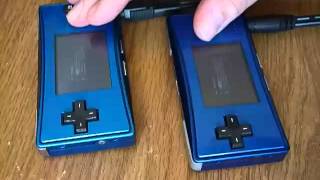 See also: the same composition performed by human pianists.
Link via Evan P. Cordes
Riffing off another of Jason Kottke's linkages, these minimalist posters are at once timeless and retro looking.
Initially designed as self-promotional pieces, the posters eventually caught the eye of the IYA 09 organisation which approached him a few months ago to see if they could use them in their own promotional work.